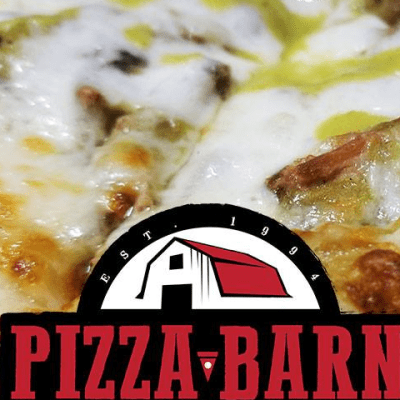 Restaurants
Great Restaurants, Night life, Nature, History and a bit of Culture
Restaurants
The Pizza Barn Pizza Restaurant
Address: 11401 Kernville Rd, Kernville, CA 93238
Hours:
Tuesday 11AM–9PM
Wednesday 11AM–9PM
Thursday 11AM–9PM
Friday 11AM–10PM
Saturday 11AM–10PM
Sunday 11AM–9PM
Monday 11AM–9PM
Phone: (760) 376-1856
Known for its great Pizza, salad bar and friendly customer service! Call for take out or dine in while watching a big screen TV
Ewings on the Kern,
Open daily for breakfast, lunch and dinner.
125 Buena Vista Drive
Kernville, California, 93238
Known for Restaurant, Early birds, Late Nights, Stunning Views, Iconic Scenes, Live Music, Romance, Groups, Families, Budget Friendly, Breakfast & Brunch
"The only thing better than the food is the view! Full service bar, outside and inside dining options. View of the fabulous Kern River!"
Cracked Egg Cafe
Located at 16 Big Blue Road
Kernville, California, 93238
Known for Restaurant, Early Birds, Groups, Families, Budget Friendly, Breakfast & Brunch, Touristy
Breakfast and lunch options, friendly servers and cooks..Daily lunch specials and the option of eating inside or outside under their covered patio area.

Cheryl's Diner
Located at 11030 Kernville Rd
Kernville, CA, 93238
Known for Restaurant, Rainy Days, Early Birds, Iconic Scenes, Groups, Families, Budget Friendly, Breakfast & Brunch, Touristy
Friendly atmosphere, good food, a popular choice. Outside and inside dining options.

Kern River Brewing Co
Located at 13415 Sierra Way
Kernville, California, 93238
Known for Brewery, Rainy Days, Late Nights, Iconic Scenes, Live Music, Groups, Touristy
World class Citra? Need we say more? This brewery has become Kernville's most popular place to eat and drink your favorite brew. Live music on weekends. Visit their new addition the "Backyard"
It is within walking distance to the cottages. It offers up sandwich options as well as daily specials.
---
Night Life
Kernville Saloon
Located at 22 Tobias Street,
Kernville, California, 93238
Known for Bar, Late Nights, Iconic Scenes, Live Music, Groups, Touristy
Nightclub and bar, open daily. Sports tables, TV's, Saturday night club dancing, live music make this popular bar a go to place if this is what you are looking for!
---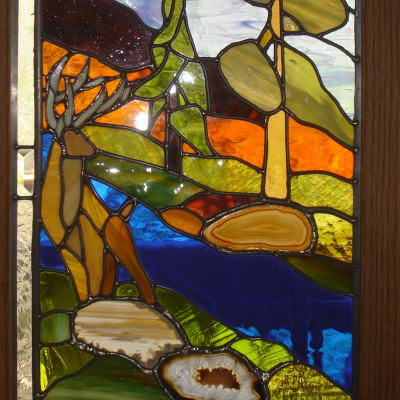 Fun Places to go or Visit
Things to Do
Parks and Nature
Trail of 100 Giants Trail
Located at County Route 107,
Porterville, California, 93257
Known for Peace & Quiet, Stunning Views, Families, Budget Friendly, State & National Park, Touristy
This trail features the giant Sequoia trees that are a must see. Located up the river, mountain 99 by about 45 minutes, this is the most popular attraction for our summertime guests!
Hiking Trails
Cannel, Whiskey Flat, the Rincon trail are just a few of many trails available for the public to access and enjoy. There are so many outside activities in the Kern Valley. From hiking to mountain biking, river rafting, and lake paddle boards, there is something for every sports enthusiast.
Kern River Preserve
A beautiful serene place to take walks, enjoy the nature and birdwatch.
18747 Hwy 178
P.O.Box 1662, Weldon CA 93283
rtollefson@audubon.org: Office Hours: 9am-5pm, Mon-Fri
Trail Hours: Dusk 'til dawn, every day
Our Mission
Our mission is to conserve and restore natural ecosystems, focusing on birds, other wildlife, and their habitats for the benefit of humanity and the earth's biological diversity.
The Nuui Cunni Indian Culture Center
So much to offer here that we just decided to include the website so you can take a look for yourself!
http://www.nuuicunni.com
Arts and Culture
Kern Valley Museum
Located at 49 Big Blue Road,
Kernville, California, 93238
Known for Museum, Rainy Days, Peace & Quiet, Secret Spots, Groups, Families, Budget Friendly, Touristy
History of the valley is displayed here within the rooms filled with historical relics and photos of yesteryear! A movie room with photographs of old-time actors and actresses showcase the walls. Current artist displays their works which change every month. A nice little souvenir shop has options for taking back that little something special for your family.
Entertainment and Activities
We have several options for Whitewater Rafting. Listed below:
Please contact them directly for rafting information as each offers different trips and activities such as mountain biking or kayaking in addition to white water rafting! Adventure awaits
Whitewater Voyages
Mountain and River Adventures
Sierra South
Kern River Tours
Kern Valley Golf Course
Located at 9472 Burlando Road,
Kernville, California, 93238
Known for Peace & Quiet, Stunning Views, Groups, Families, Budget Friendly, Sports & Recreation, Breakfast & Brunch, Touristy
Lush green grounds, well-kept and complete with a restaurant and bar make this golf course a special place for our return golfers.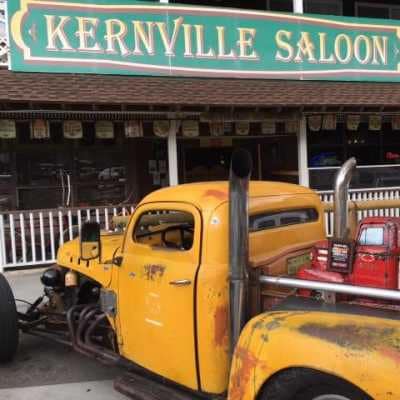 About Kernville
Kernville (Whiskey Flat) is a wonderful destination place! It offers up history as well as new and exciting adventures. It began as a place for those seeking their fortunes in the Big Blue Gold Mine on the Kern River in 1860. Alcohol was not allowed at the mine site, so an industrious fellow threw a plank across a couple of whiskey barrels down on the flat south of the mine and so named it Whiskey Flat. A few years later in 1864 the name was changed by the people of the growing town to the less wild and woolly name of Kernville. Families were moving in and it was no longer fitting to have the name associated with "demon rum," as the ladies of the town called it.
Present day Kernville has flourished and caters to large tourist industries centered on white water rafting, tubing, mountain biking, rock climbing, hiking, camping, antiquing and other recreational activities. Fishing is extremely popular, and the golden trout is highly sought after for catch and release fishing by fly fishermen. We also serve as the gateway to the Trail of 100 Giants (Sequoia Monument open May-Oct-weather permitting. Excitement awaits you right here in Kernville, CA the southern sierra gateway to fun!